An Obsession for Candy!
| | | |
| --- | --- | --- |
| 24.09.2017 - 23:25 - Mad World Music Vinyl - No Comments | Tweet | |
The headline was an attempt to be funny, as this post is about those songs! Forgive me if I failed.
I am not the kind of person who spends every spare second searching the internet or record stores for second hand albums, I don't stress about that. However, if I come across a record fair, I really do enjoy the hunt for 'new' treasures – and sometimes luck is on my side! Like a couple weekends ago at the barn sale, I was in luck but I also think I overlooked a few albums just because there were too many! I got a bit 'blind,' and forgot to check my "Wanted"-list…
Let me turn back time just a tad, to the before-mentioned barn sale. We'd spent two days there, finding albums and had a decent pile each. Right before Hubby and I decided to call it a day, I was flipping through a box and got excited  when my brain recognized what my eyes had detected: Animotion! Their song "Obsession" is listed in Mad World, and here it was in front of me!
Some history behind the song that I thought was interesting:  It was originally written and released in 1981 by Michael Des Barres, a particularly fascinating guy who's got a long career within the film and music industry. His acting career spans from "To Sir With Love" on the big screen, via MacGyver to NCIS and CSI on TV. Michael also has a big music career having played in bands like Silverhead, Chequered Past and Detectives. For the tour in 1985 he replaced Robert Palmer as the singer in The Power Station, a side project of John and Andy Taylor of Duran Duran. Today, Michael works as a radio host on "Little Steven's Underground Garage" at SiriusXM, Channel 21.
Let's return to "Obsession."
In 1983 when the song was used in a film called "A Night In Heaven," some A&R guy heard it and decided to recut it with a band from L.A. called Animotion. They were right in the middle of recording their self titled debut album, but "Obsession" sounded different from the rest of their material. After some minor changes, Animotion added the song to their album, giving them the only hit on the record when it was released in 1984. "Obsession" reached #6 in the US charts and #5 in the UK. Two more albums was released in the '80s, but only one other song made it to Top 10 –  "Room to Move" made it to #9 in the US in 1989.  Today, "Obsession" is most likely the only song people still connect with Animotion.
And there it was, in a box at a barn sale. And as I just almost missed it, I could happily tick it off my list!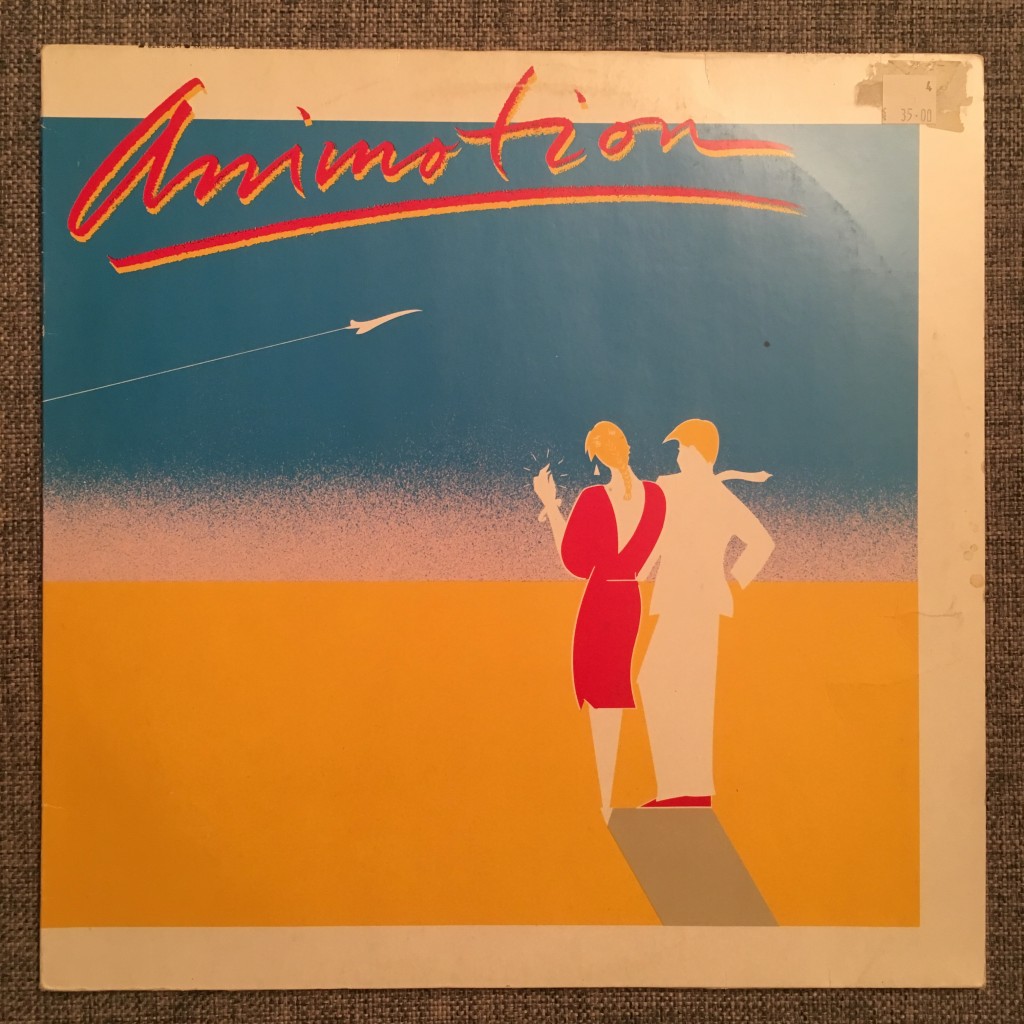 I did find other artists I was searching for too, that weekend, but not the correct album with the desired song included in Mad World. But guess what…? Hubby did! In another room he found two Bow Wow Wow records, and one of them happened to be "I Want Candy" which was on my list! He looked at me, saying with a cheeky smile that he picked those to keep himself. We'll see about that, I thought…
More interesting facts from Mad World: Bow Wow Wow was a British group put together by Malcolm McLaren. Yes, same guy who was behind The Sex Pistols. Malcolm was quite cunning as he had The Ants, Adam Ant's band, kick Adam out by making them believe they could do so much better without him (How Adam managed without The Ants is a different story…). The search for a new singer began. Working her Saturday job at a dry cleaner up in North West London, they found Annabella Lwin singing to the songs on the radio. With her background as half Burmese, half English she seemed to be perfect, as they were going for an exotic sound. And she could sing! Bow Wow Wow was born.
Their debut album Your Cassette Pet was released in 1980, I want Candy, which actually was a compilation, was released in 1982. After the release of their third studio album in 1983; When The Going Gets Tough, The Tough Get Going (yes I know, the same title as Billy Ocean's song a few years later), Annebella was kicked out of the band, accordingly due to somebody's wish to get a male singer instead and be less pop. However, continuing as a reformed band without Annabella, they never achieved the same fame/success again.
Did anyone say being in the music industry was easy…?
Now let's back up to Hubby and his findings. After we got back home, going through everything we bought, he mentioned being willing to make an exchange. The Kate Bush album I literarly snatched out of his hands, for both the Bow Wow Wow albums he'd found. Ehm…. I agreed, because Kate Bush's Hounds Of Love wasn't all that important to me at this point, and I thought it would be easier getting my hands on another copy later than finding I Want Candy. 
Yet another song could be ticked off my list, yay!
The next blog post will be about Oslo's largest outdoor fleamarket, Ekebergmarkedet, that took place on the weekend of 15th and 16th September. We planned to go, as there's always someone selling records there, and you never know what treasures you'll find. I mean, all that's missing from my "Wanted"-list are 15 songs….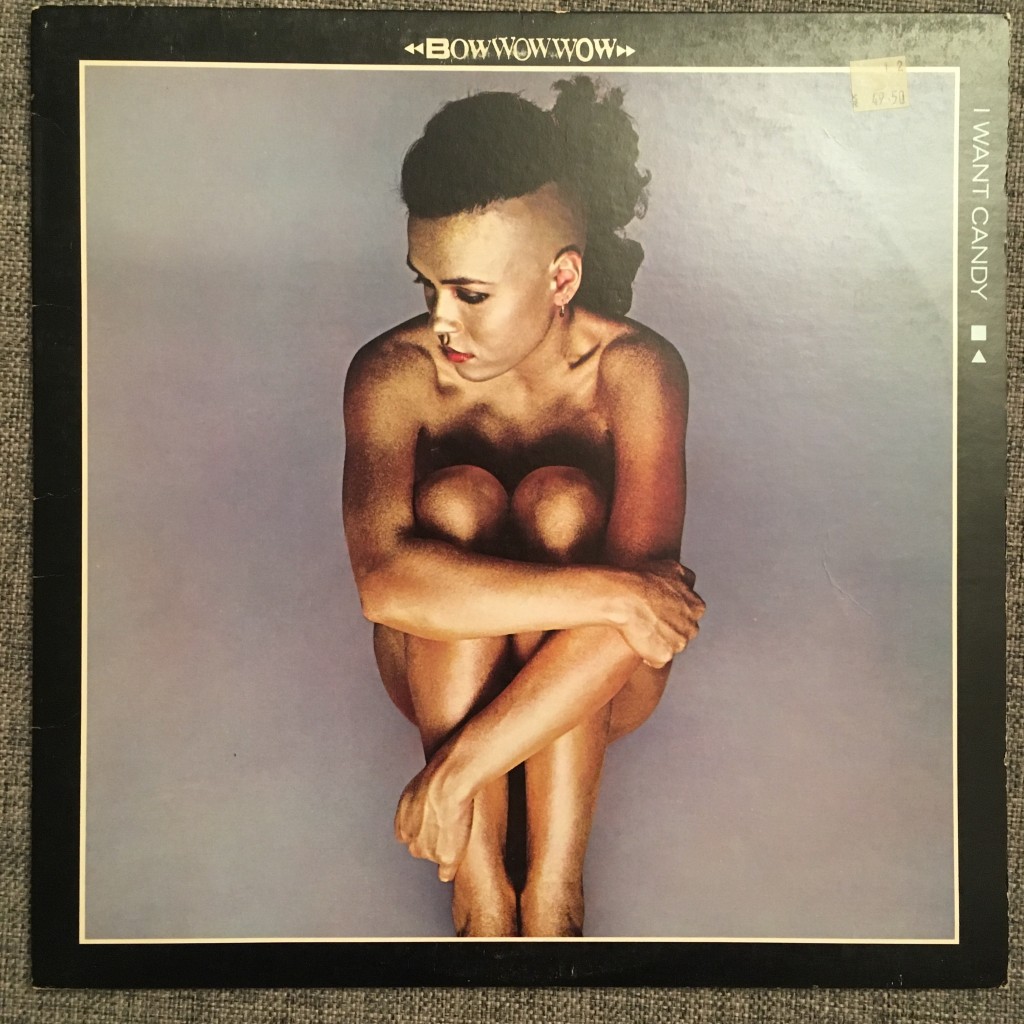 Notice: Theme without comments.php is
deprecated
since version 3.0.0 with no alternative available. Please include a comments.php template in your theme. in /customers/3/2/7/skogensdatter.no/httpd.www/wp-includes/functions.php on line 4019