A quick evening walk
| | | |
| --- | --- | --- |
| 29.06.2015 - 23:20 - Evening walks - No Comments | Tweet | |
It had to be a "quick" walk on Thursday 25th June.
I came home from work later than usually, after a rather desperate attempt to find birthday presents for our boys. The eldest had his birthday the next day (Friday 26th June) and the youngest had his birthday Saturday 27th June.
Anyway, Issi deserved a walk after a week of very few decent walks. Hubby stayed at home to start making a batch of Oreo Cupcakes, while I changed into my hiking outfit and went out with Issi.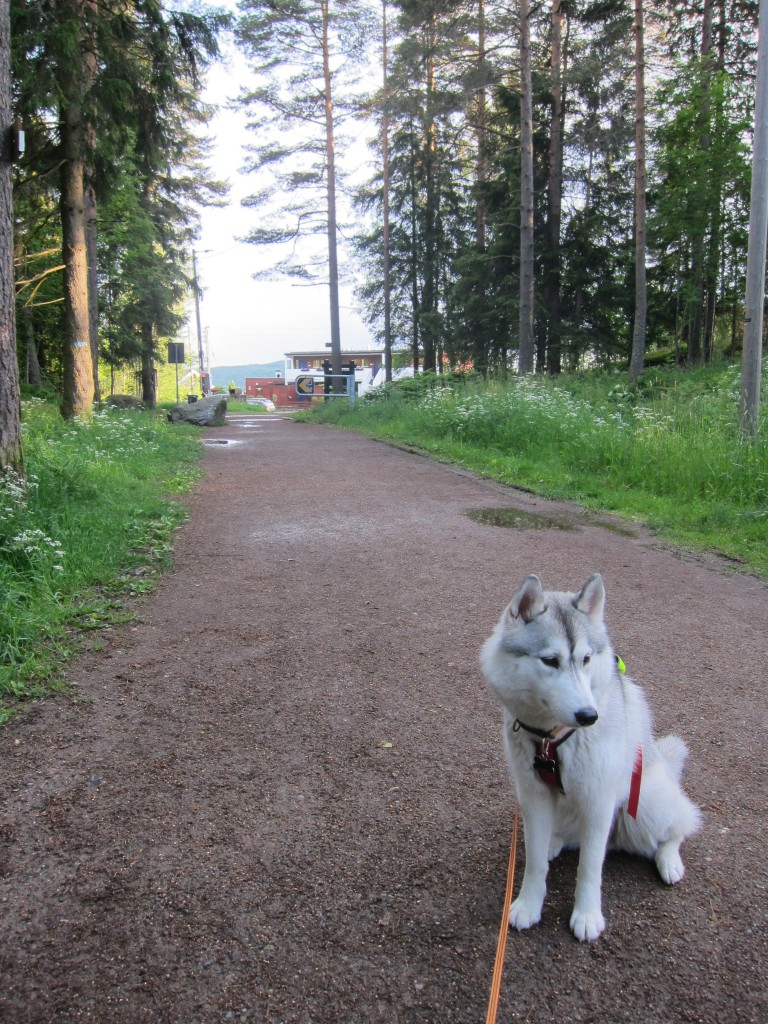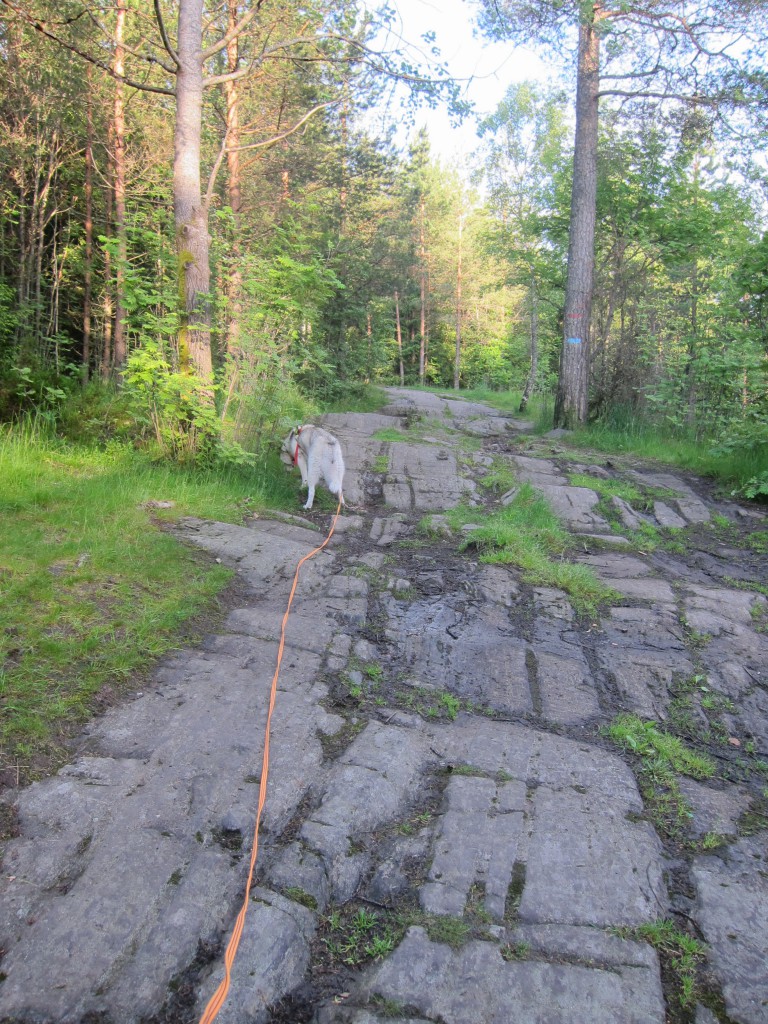 I walked up to the parkinglot at the beginning of the lighted track. After about 10 meters there's a "path" to the right that practically leads straight to the top of the hill, which is Gjelleråsen. What once must have been a path, is now about 2-3 meters wide and resembles a highway…
After only a few minutes, something cought Issi's attention. My thought, it's only a bird! True, but not just any bird, it was a Jay bird! Haven't seen one in ages so that was a bit exciting. 🙂
Then we took a quick detour to a cosy shelter, built on a site with beautiful view over Oslo. From here you can see the forests east of Oslo, the city itself and the fjord, and the forests west of Oslo. No wonder this shelter is a popular place!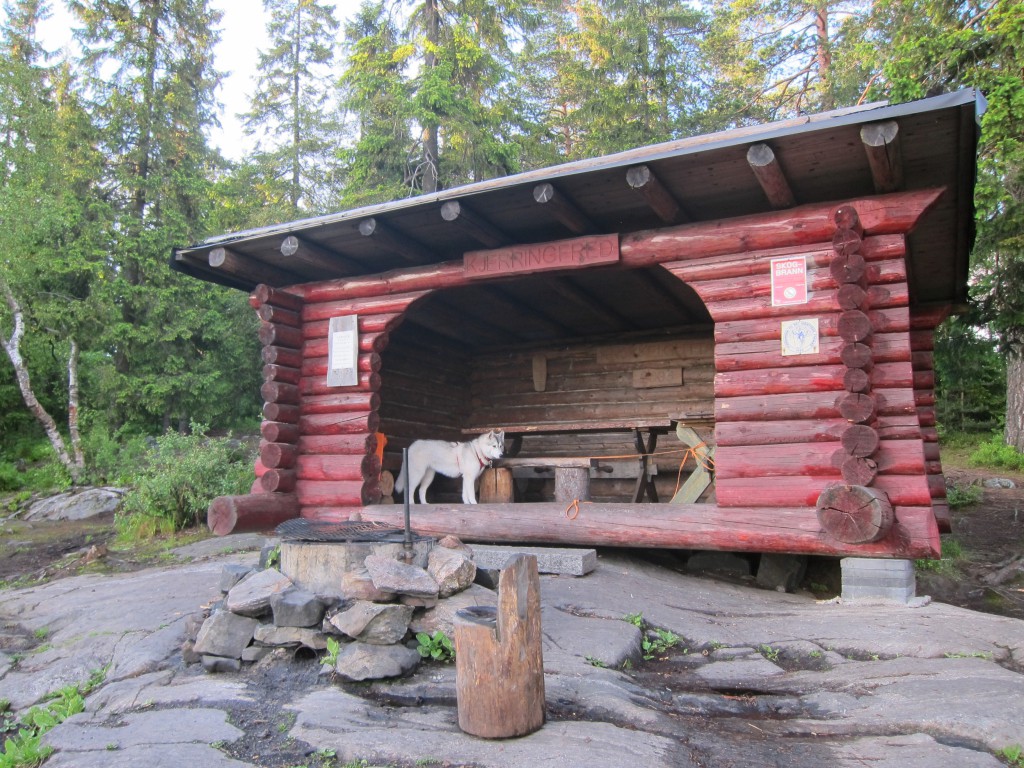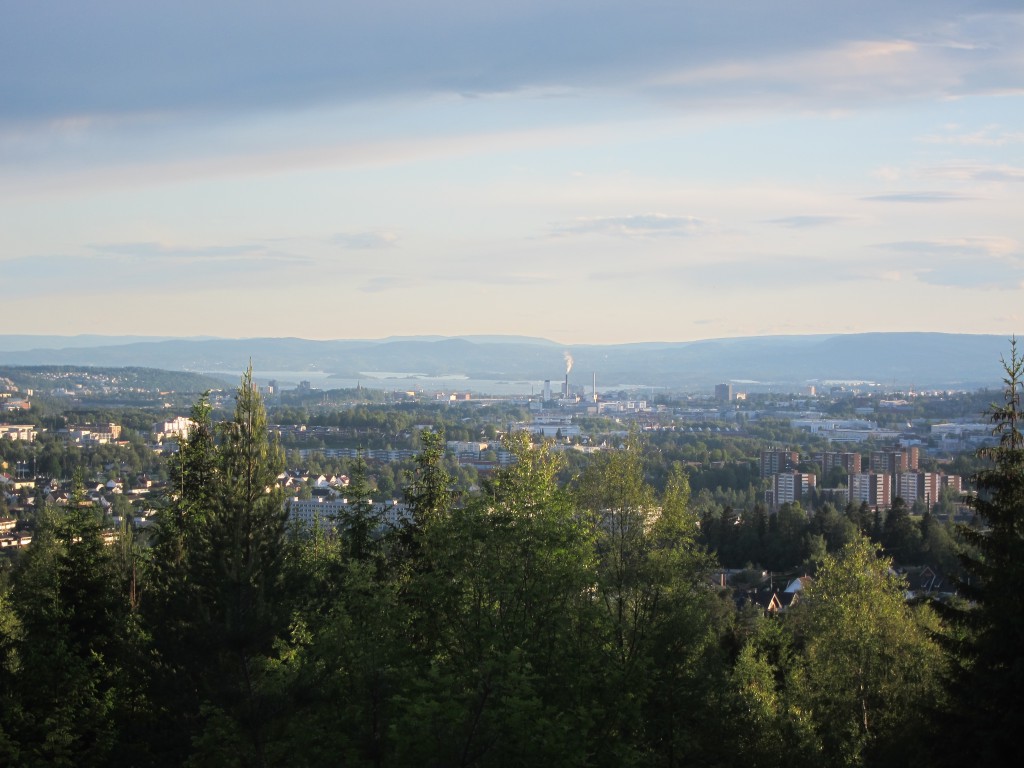 Walked on to the junction of paths already mentioned in an earlier post. I chose the path leading towards the Restistance Hut.
Again something cought Issi's attention, and this time I really had to hold her back. Turned out it was a Deer! Thank godness for having her on leash! Otherwise she'd be long gone chasing that poor animal.
We continued alongside the "cable street" without any other excitements. Crossed over to the Resistance Hut and onwards to the bottom of the hill and home.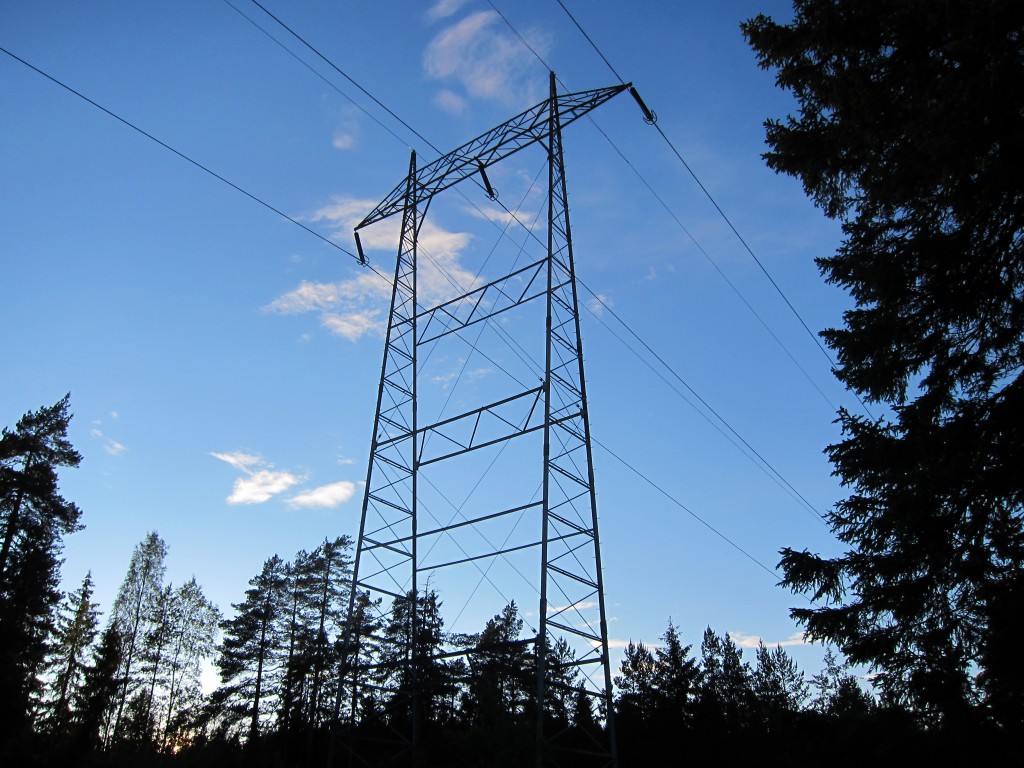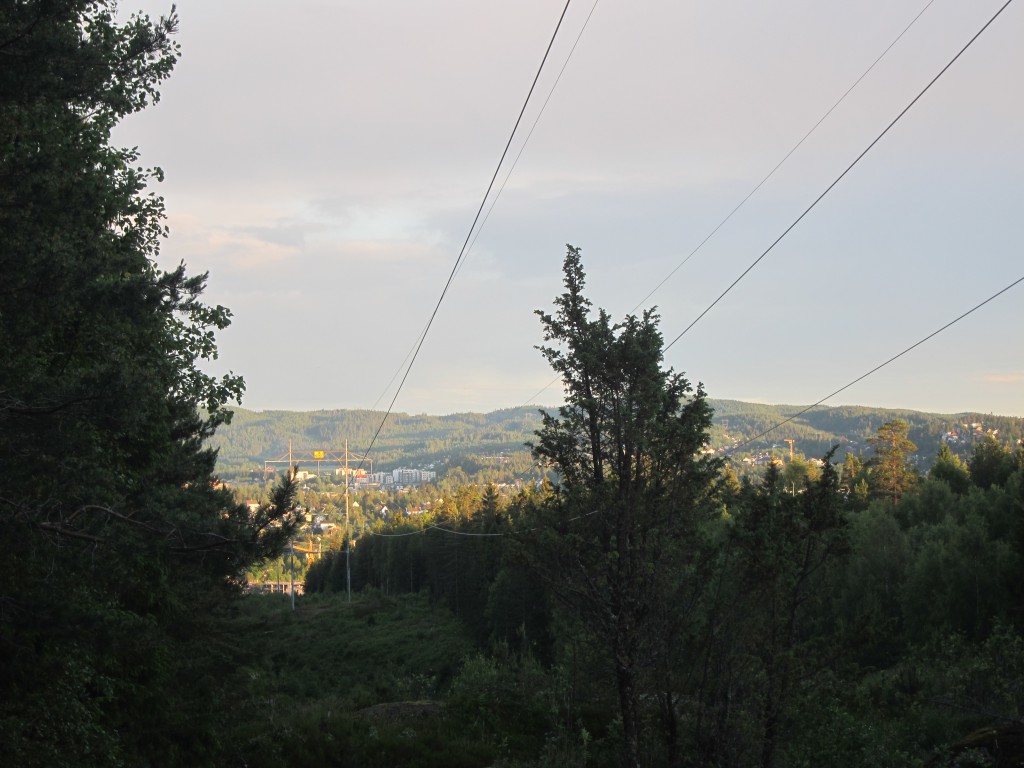 All in all it didn't take much more than an hour, and the Oreo cupcakes wasn't even in the oven when we returned…
Notice: Theme without comments.php is
deprecated
since version 3.0.0 with no alternative available. Please include a comments.php template in your theme. in /customers/3/2/7/skogensdatter.no/httpd.www/wp-includes/functions.php on line 4024